Overview
Duration: 1 hour 15 minutes
Singspiel in three acts
German with explanations in English
Dates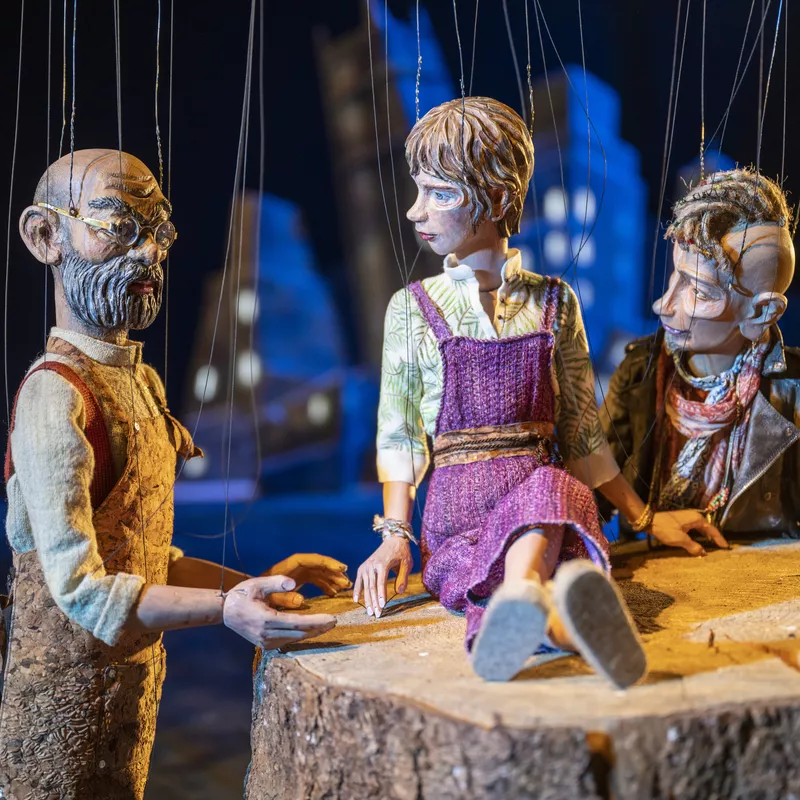 Abstract
For the girl Franzi, trees are not a waste of space, but powerful creatures that must be preserved and propagated. Encouraged by her friend Moo and like-minded people, she sets off on a great adventure to the end of the world to make a big contribution – with the help of a very special tree.
Additional
information
A co-production of the Mozarteum Foundation Salzburg and the Salzburg Marionette Theatre

The puppets and the equipment were made in the workshops of the Salzburg Marionette Theatre.