Overview
Duration: 2 hours (intermission after the "The Valkyrie")
The tetralogy in one evening with marionettes and human beings
German with explanations in English
Dates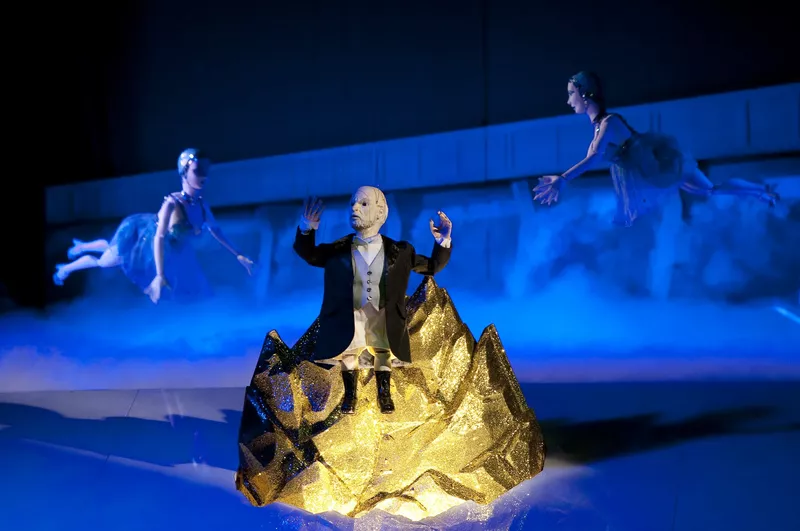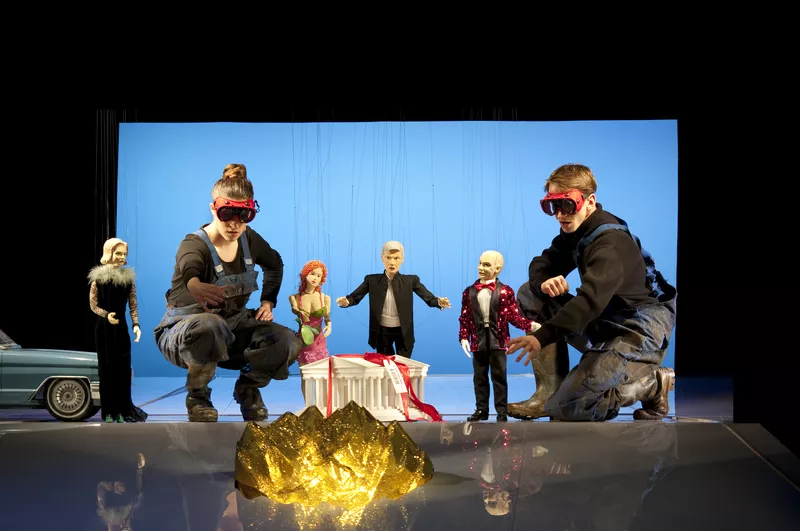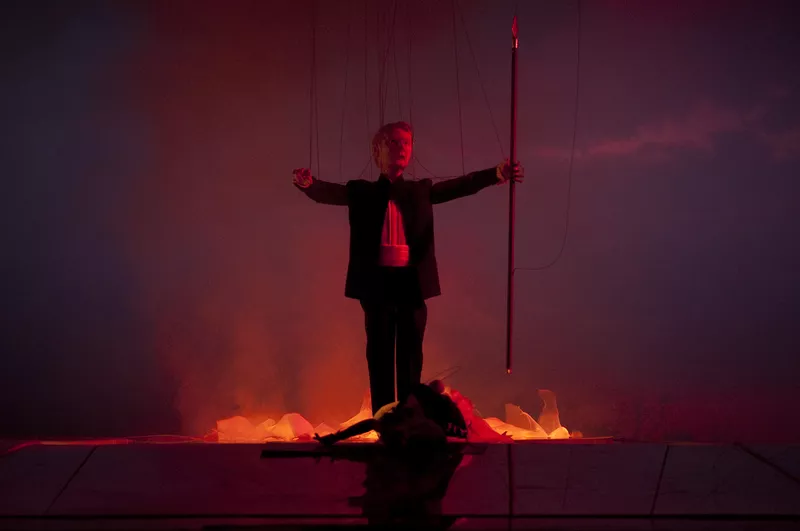 Abstract
The Marionette Theatre shows the monumental Nibelung tetralogy in condensed form and from a modern perspective, with Richard Wagner's powerful music. Man meets marionette, to narrate the myth in only two hours.
Cast
Musical Version: Philippe Brunner
Scenic Version: Philip von Maldeghem
Conception of Puppets: Gretl Aicher, Philippe Brunner
---
Production: Philip von Maldeghem
Co-directed by: Claudia Carus
Puppets, stage, costumes: Christian Floeren
Sculptor: Reinhard Feldinger
Light design: Eduard Stipsits
Dramaturgy: Astrid Großgasteiger
---
Puppeteers: Philippe Brunner, Edouard Funck, Heide Hölzl, Michaela Obermayr, Emanuel Paulus, Eva Wiener, Ursula Winzer
Actors/Speakers: Tim Oberließen, Christiani Wetter
Singers: Oda Balsborg, Kurt Böhme, Régine Crespin, Helga Dernesch, Brigitte Fassbaender, Dietrich Fischer-Dieskau, Kirsten Flagstad, Werner Friedel, Claudia Hellmann, Hans Hotter, James King, Waldemar Kmentt, Walter Kreppel, Paul Kuen, Berit Lindholm, Vera Little, George London, Christa Ludwig, Ira Malaniuk, Gustav Neidlinger, Birgit Nilsson, Hetty Plümacher, Vera Schlosser, Gerhard Stolze, Joan Sutherland, Set Svanholm, Marilyn Tyler, Eberhard Wächter, Claire Watson, Helen Watts, Wolfgang Windgassen
Additional
information
Wiener Philharmoniker
Conductor: Sir Georg Solti
Recording: Decca 1958-1964
This production is dedicated to Prof. Gretl Aicher (1928-2012).
Premiere: March 30, 2012
A coproduction with the Salzburger Landestheater
The puppets and the equipment were made in the workshops of the Salzburg Marionette Theatre.