Overview
Duration: 1 hour
Fairy tale in five acts
Text: Leopold Faltner
In German with explanations in English
Dates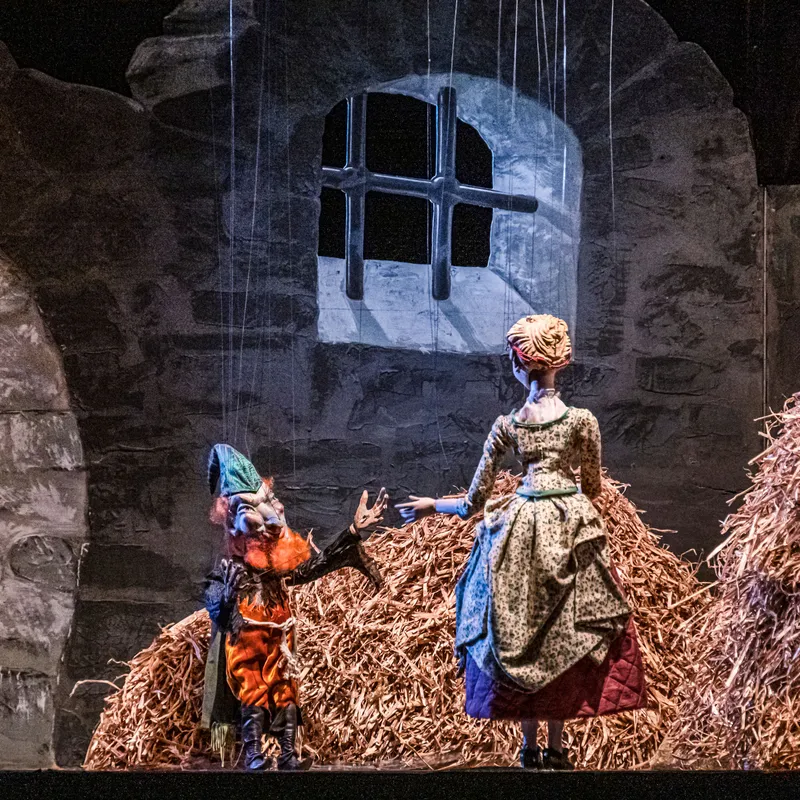 Abstract
When a little man appears in front of the queen, demanding her firstborn as his reward for services rendered earlier, the situation is desperate. Can the queen find a way out? The answer comes in this charming production, with the traditional Salzburg Kasperl figure, a cousin of Mr Punch, playing a leading role.
Cast
Production: Thomas Reichert
Set design and light: Thomas Reichert
Costumes: Edouard Funck
---
Puppeteers: Philippe Brunner, Anne-Lise Droin, Vladimir Fediakov, Eva Wiener, Ursula Winzer
Additional
information
Premiere: April 4, 2017
The puppets and the equipment were made in the workshops of the Salzburg Marionette Theatre.
Wednesday
We,
05.04.2023 | 16:00
without intermission
1 hour
Saturday
Sa,
20.05.2023 | 16:00
without intermission
1 hour
Thursday
Th,
13.07.2023 | 17:00
without intermission
1 hour
All Performances