Overview
Duration: 1 hour
A puppet play by Ludwig Baumstrass
German with explanations in English
Dates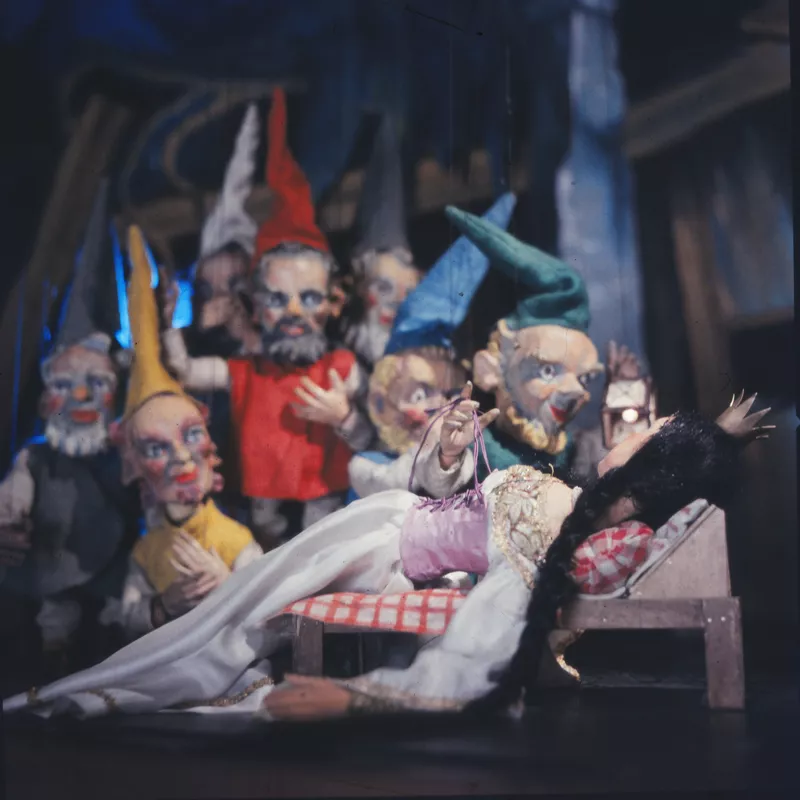 Abstract
The queen's vanity demands that she should be the fairest in the whole land, so she has to get rid of Snow White. The tale of the lovely princess who finds refuge with the Seven Dwarves beyond the seven mountains is shown by the marionettes in this classic production – not forgetting the famous Salzburg Kasperl.
Cast
Puppets, Set Design, Costumes: Günther Schneider-Siemssen
Musical Arrangement: Max Gehmacher / Rolf Maedel
Staging of the revival: Hinrich Horstkotte
---
Puppeteers: Philippe Brunner, Anne-Lise Droin, Vladimir Fediakov, Edouard Funck, Max Kiener, Marion Mayer, Emanuel Paulus, Eva Wiener, Ursula Winzer
---
Speakers: Friedl Aicher, Karl Walter Diess, Karl Klinger, Eva Orler, Wilhelm Steiner, Herta Weber
Additional
information
Premiere of the new production: February 27, 2013
The puppets and the equipment were made in the workshops of the Salzburg Marionette Theatre.
Sunday
Su,
09.04.2023 | 16:00
without intermission
1 hour
Saturday
Sa,
10.06.2023 | 16:00
without intermission
1 hour
Wednesday
We,
16.08.2023 | 17:00
without intermission
1 hour
All Performances