Overview
Duration: 70 minutes
Arrangements and compositions based on Mozart
First Performance: January 25th 2020, Salzburg
Without language
Dates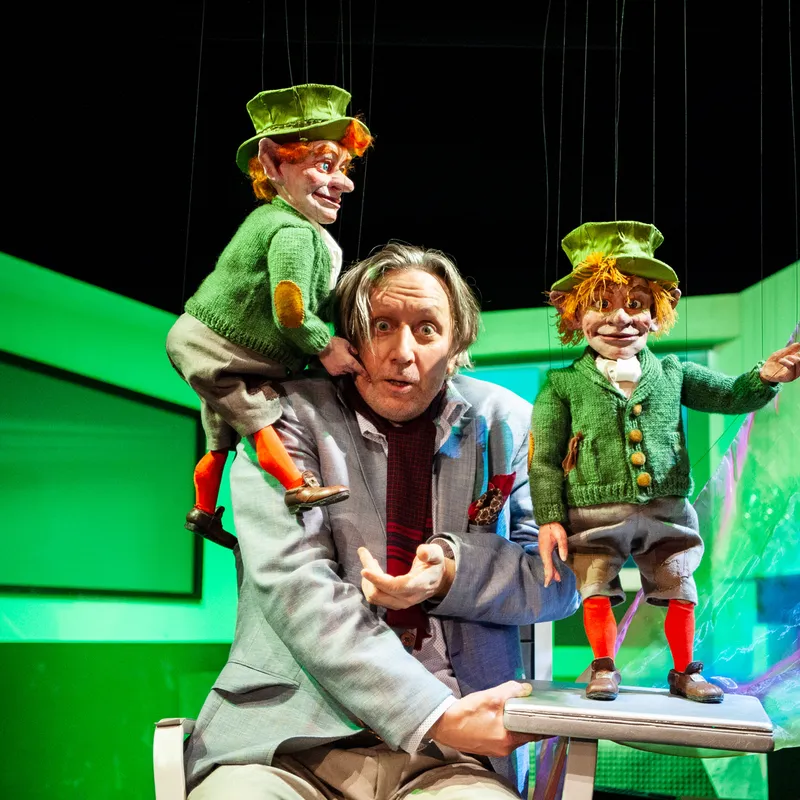 Abstract
Enrico, an opera singer in mid-life crisis, checks into an anonymous hotel room. With the best days of his career and love life evidently behind him, he is plunged into an existential crisis and can't think how to go on. As the objects in his room suddenly come to life, however, the situation takes on a comic aspect, and Enrico feels his spirits revive. The story develops through a sequence of amusing scenes into an entertaining journey of introspection.
Cast
Direction, Stage, Costumes: Doug Fitch
Musical Direction, arrangements and compositions based on Mozart: Florian Willeitner
Acting/Mime (Enrico): Andreas Simma
Co-Direction: James Smith
Storyboard: Stephen Greco
Technics: Alexander Proschek, Günther Schöllbauer
---
Pool of Invention Ensemble
Violin, Soulfiddle and Mandolin: Florian Willeitner
Violin: Dalina Ugarte
Trumpet: Joschi Öttl
Guitar and Bass: Marko Ferlan
Bass and Trombone: Gernot Haslauer
Percussion and Mallet Instrument: Philipp Lamprecht
---
Puppeteers: Philippe Brunner, Anne-Lise Droin, Vladimir Fediakov, Edouard Funck, Marion Mayer, Max Kiener, Emanuel Paulus, Eva Wiener, Ursula Winzer
Additional
information
Premiere: January 25, 2020
The puppets and the equipment were made in the workshops of the Salzburg Marionette Theatre.